Tutorial - Sample Statistics and Accuracy Assessment Tool
This tutorial introduces the user to working with Sample Statistics and the Accuracy Assessment tool within eCognition Developer to apply a supervised classification on an satellite image. The goal is to create a Land Cover Classification based on samples and also determining the accuracy of the resulting classification.

You will learn how to use samples that are available as a shapefile (Samples_training.shp) and how to convert them to sample statistics which then will be used to train a supervised model (and apply it). Furthermore, you will also learn how to do an Accuracy Assessment based on information stored in a shapefile (Samples_validation.shp). The 'Accuracy Assessment' tool generates a typical error matrix that computes the user's and producer's accuracies as well as kappa and other useful statistics related to the accuracy of the classification.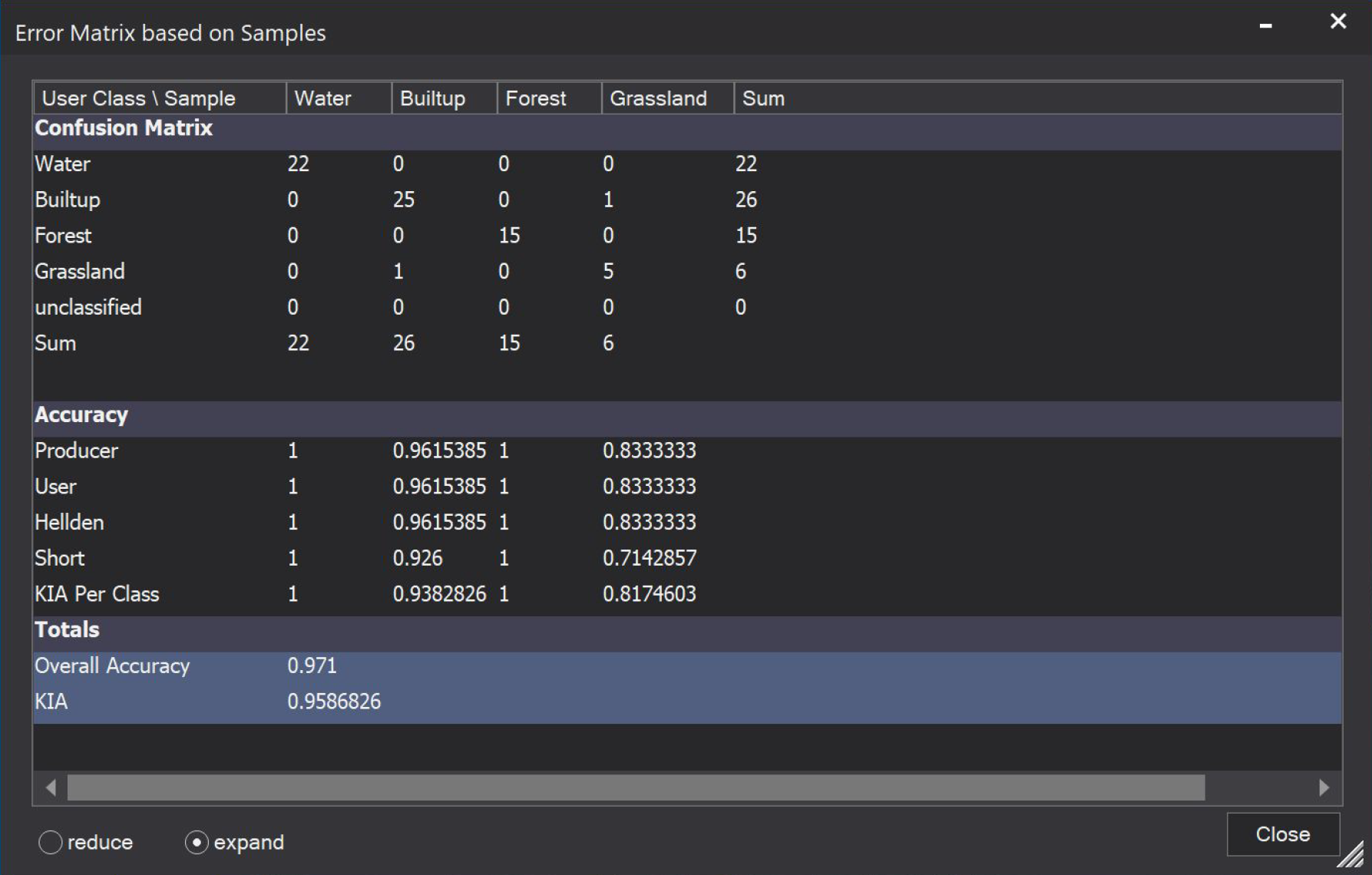 For questions that may arise during this tutorial, please consult the online help or the offline help documents: ReferenceBook.pdf or the UserGuide.pdf. In addition, you can also refer to the eCognition Knowledge Base.
Further information about eCognition products is available on our website: www.eCognition.com.
The tutorial was created using eCognition v10.0 and needs to be updated. For the use of Sample Statistics, please download this project created using eCognition Developer v10.2 explaining the basic workflow with version 10.2.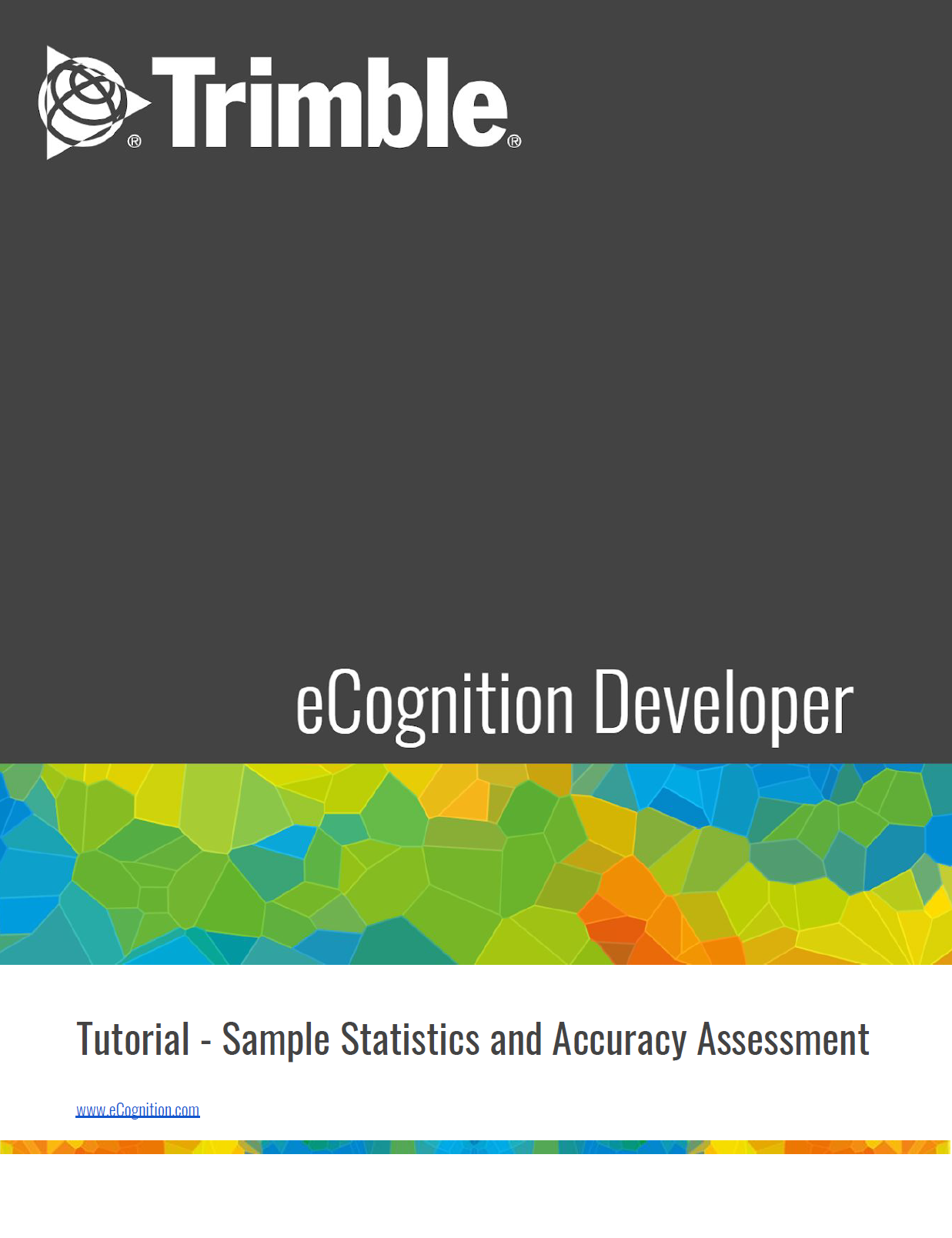 Was this article helpful?
Your Answer