For me one pane is never enough. That's why I love the Split Window tool within eCognition. You will find this tool in the Window menu and you have three different possibilities for splitting your view pane.
Split Horizontally
Split Vertically and
Split, which will split the pane horizontally & vertically creating 4 individual view panes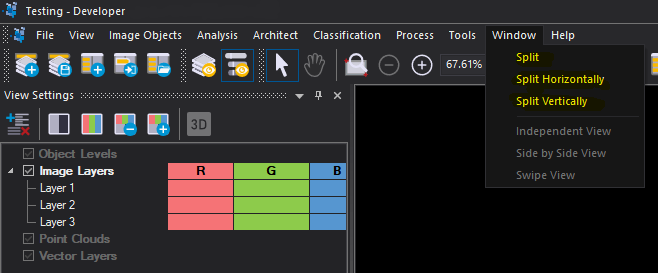 Moreover, there are three more very useful settings which define how the panes are connected:
Choose Independent View to have them disconnected - each pane will view independently from one another allowing you to examine several parts of your project simultaneously
Choose Side by Side View to synchronize the view panes to always show the same extent
The Swipe View allows the user to swipe one view pane over the other - great for comparisons
Have fun exploring this cool functionality!
Was this article helpful?
Your Answer
Articles in this section