Add Additional Overview Window
Ever wonder if there is a way to display an overview window showing the extent of your view? eCognition Developer offers such a window which will help you from getting lost in a large image.
So, how can we add this window to your display? Easy!
Go to the View menu > Windows
Select Pan Window
The Pan Window will open and the red box indicates the extent of your current view.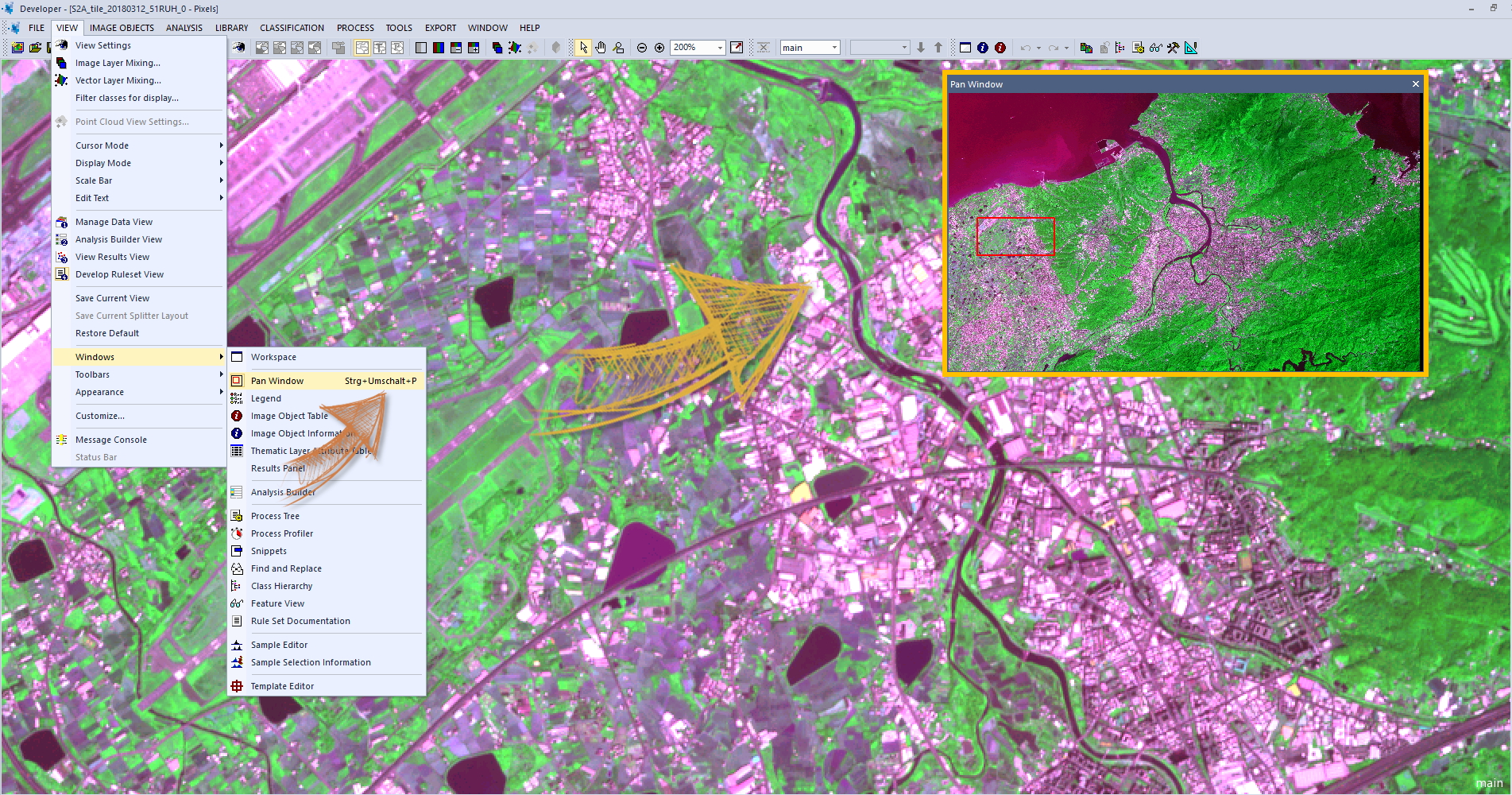 Was this article helpful?
Your Answer
Articles in this section