Rule Set Editing & Arrangement
It makes sense to give your Rule Set a nice structure.
One advantage is that you will have a better overview of your Rule Set and its functionalities when it's nicely structured.
The second advantage is that it enables you to use more advanced functionality within the Rule Set. You can build loops, refer to parent processes and so on.
So how can you arrange your processes after you have already built your Rule Set? This is simple, very simple!
Drag-and-drop with the left mouse button will align your process underneath the process you drop it on.
Using drag-and-drop with the right mouse button will insert your process as a child process into a structural process.
This makes Rule Set editing easy and will help you to give your Rule Set a nice and easy to understand structure. Just try it and see how easy it is!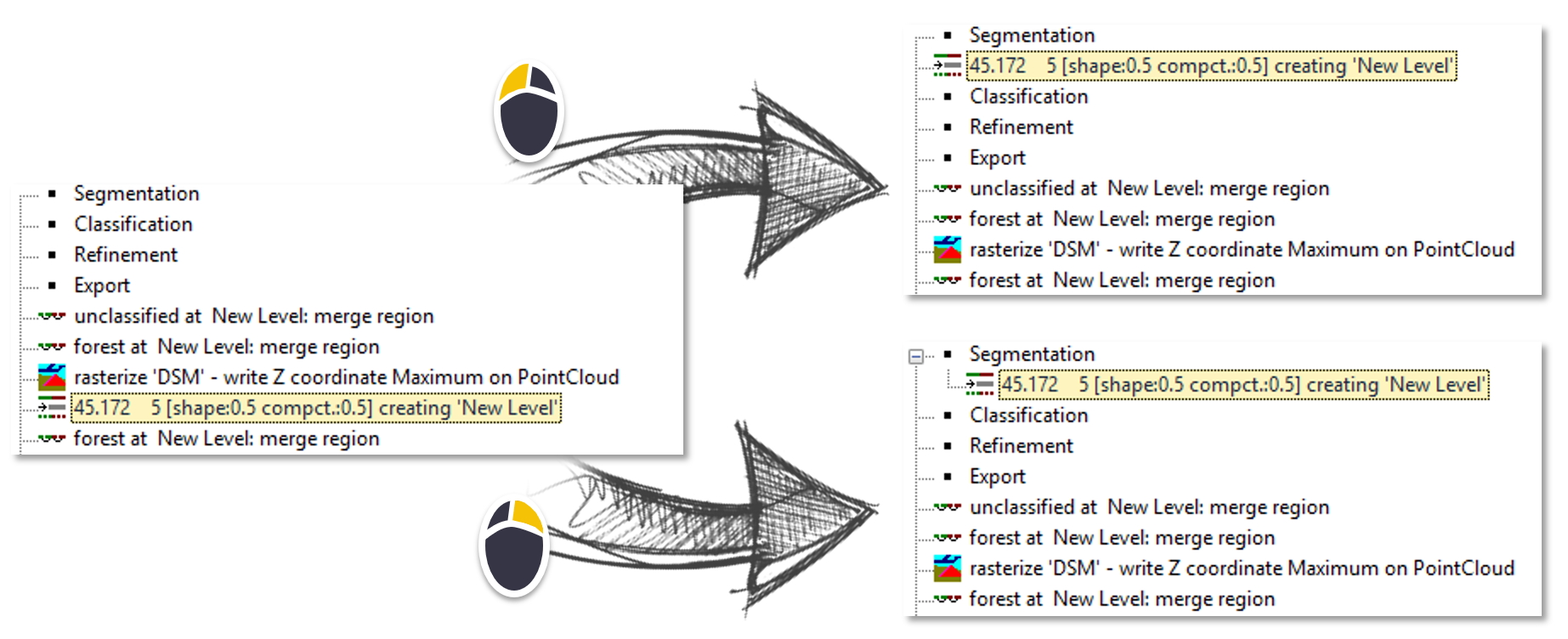 Was this article helpful?
Your Answer