How to Manually Merge Image Objects
In the example below, we see three image objects that we feel should be one despite all the automated Rule Set options. So, I am going to use the Merge Objects Manually tool available within the Manual Editing Toolbar to merge them together. To do this:
Open the Manual Editing Toolbar
Select the Merge Objects Manually tool
Select the image objects you would like to merge (they will be highlighted in red)
Click the Merge selected Objects tool to complete the merger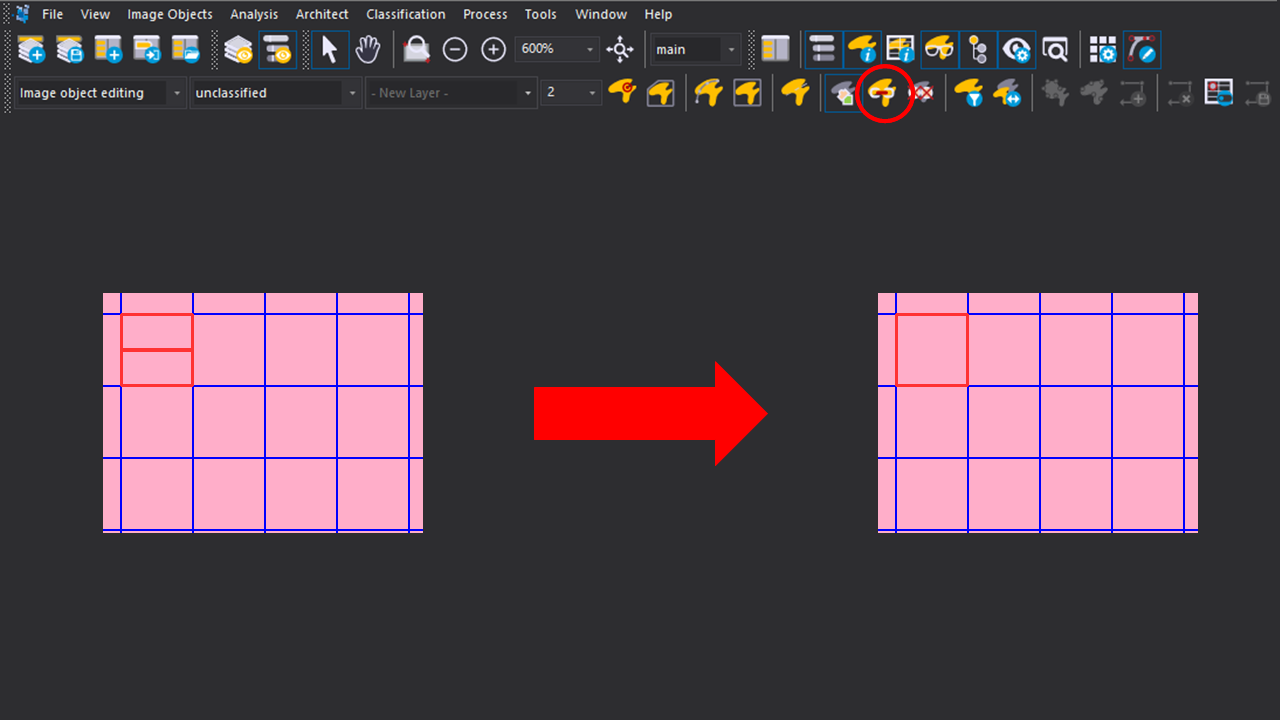 Was this article helpful?
Your Answer
Articles in this section