Export Sample Image Objects as a Vector Layer
In eCognition 10.2, you now have the option to export your selected sample image objects as a vector file! This helpful new feature can help you archive your samples for future use.
To do this, simply add a new process and select "export vector layer". Under "Domain", you will see a parameter called "Samples Only", and selecting yes will now only export the image objects which have been selected as a sample.
You can, of course, further refine the selection of exported image objects using the "Condition" parameter, e.g. selecting one class.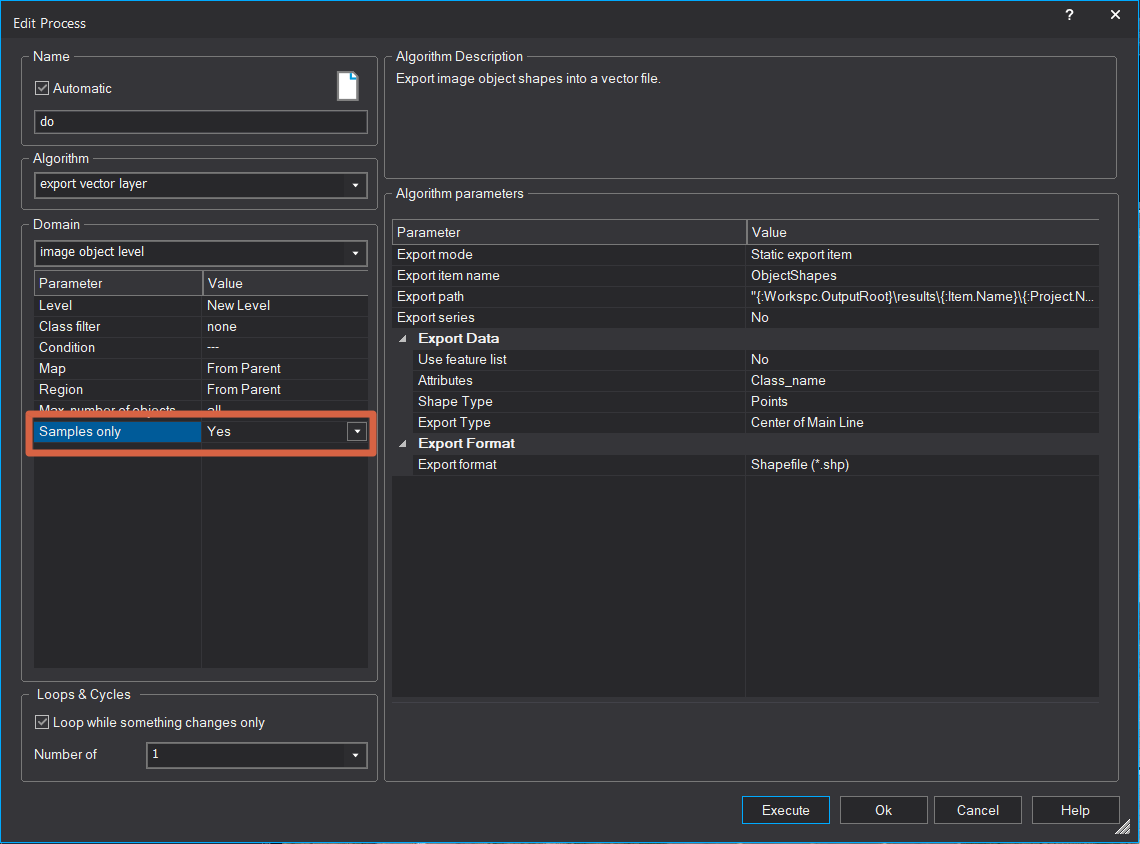 Was this article helpful?
Your Answer