ESP II: Automated Estimation of Scale Parameter (ESP2) Tool
This is an automated version of the Estimation of Scale Parameter tool (ESP). The tool works on multiple layers (maximum of 30) and automatically produces three scale levels, based on the concept of Local Variance (Woodcock and Strahler, 1987).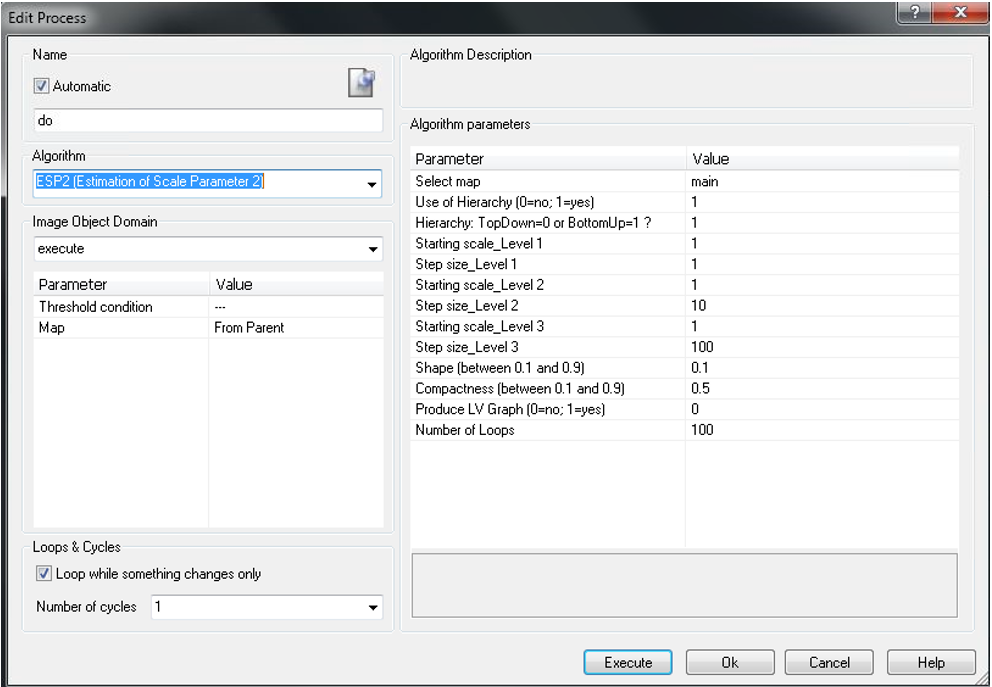 Status of work: Public Domain
The download package contains:
ESP2_Estimation_Scale_Parameter_2.dcp (encrypted eCognition rule set)
ESP2_User_Guide.pdf
ESP_Estimation_Scale_Parameter_Chart.exe (a stand-alone tool for visualizing and interpreting the results. This tool is programmed in .NET, therefore the .NET framework needs to be installed on your machine if you want to interpret the results (optional, for advanced users).
ZedGraph.dll (a dynamic link library which is needed to run the ESP_Estimation_Scale_Parameter_Chart.exe tool)
Reference: Drăguţ, L.; Csillik, O.; Eisank, C.; Tiede, D. Automated parameterisation for multi-scale image segmentation on multiple layers. ISPRS J. Photogramm. Remote Sens. 2014, 88, 119–127, doi:10.1016/j.isprsjprs.2013.11.018. https://www.sciencedirect.com/science/article/pii/S0924271613002803
Was this article helpful?
Your Answer