Shortcut to Reference Book & User Guide
Have you ever wondered how to access the Reference Book or the User Guide (very helpful sources of information) from within eCognition Developer? If Yes, here is the solution!
Go to: "Help --> Offline Help" and it will directly open the file folder with all the User Guide and References.
Or go to: "Help --> Online Help" which will open the Trimble eCognition Suite documentation page which is also accessible here. It's worth a bookmark!
You can also click on eCognition tv go to our Youtube channel, where we regularly post new more in-depth tutorials!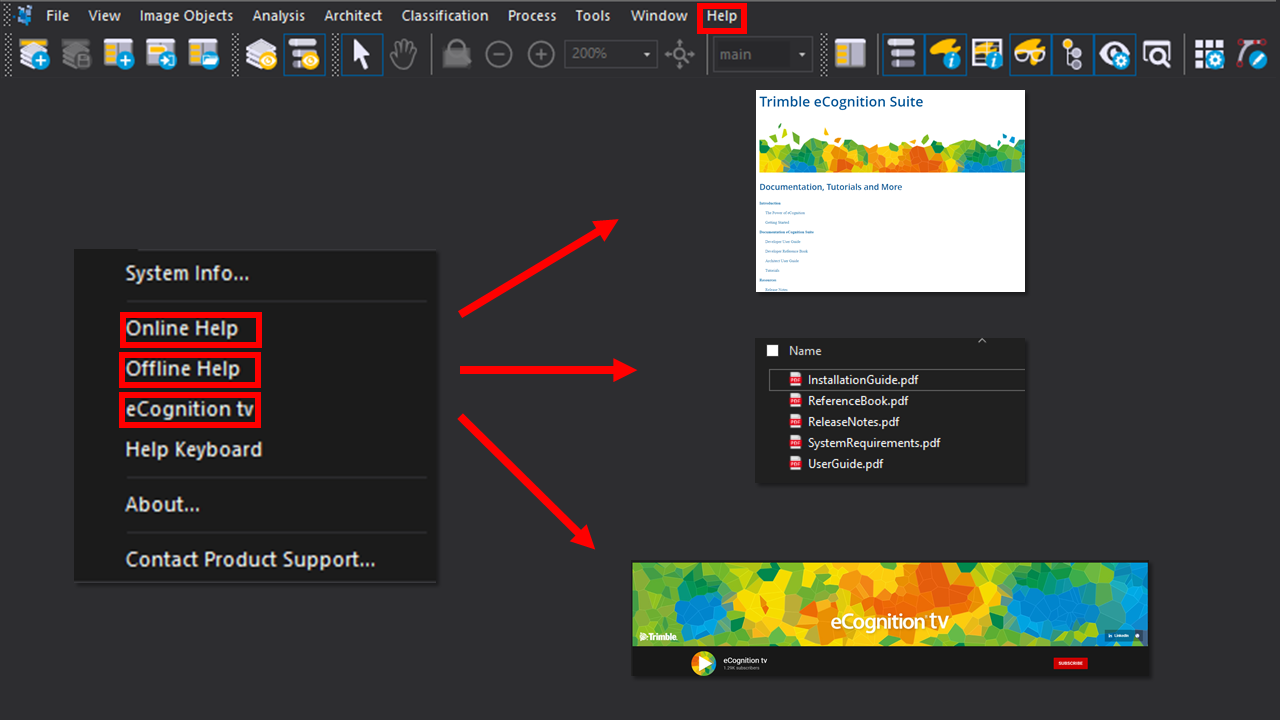 Was this article helpful?
Your Answer