Error reconnecting to licensing system. Do you want to retry?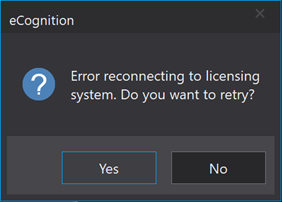 This error can show if your machine went to sleep and was idle. Usually, restarting the "eCognition License Service" will solve the issue.
To do so, please open the windows services (Type "Services" in the windows search OR Press the Win + R keys to bring up Run dialog box, then type in "services.msc", press Enter key) and restart the windows service "eCognition License Service":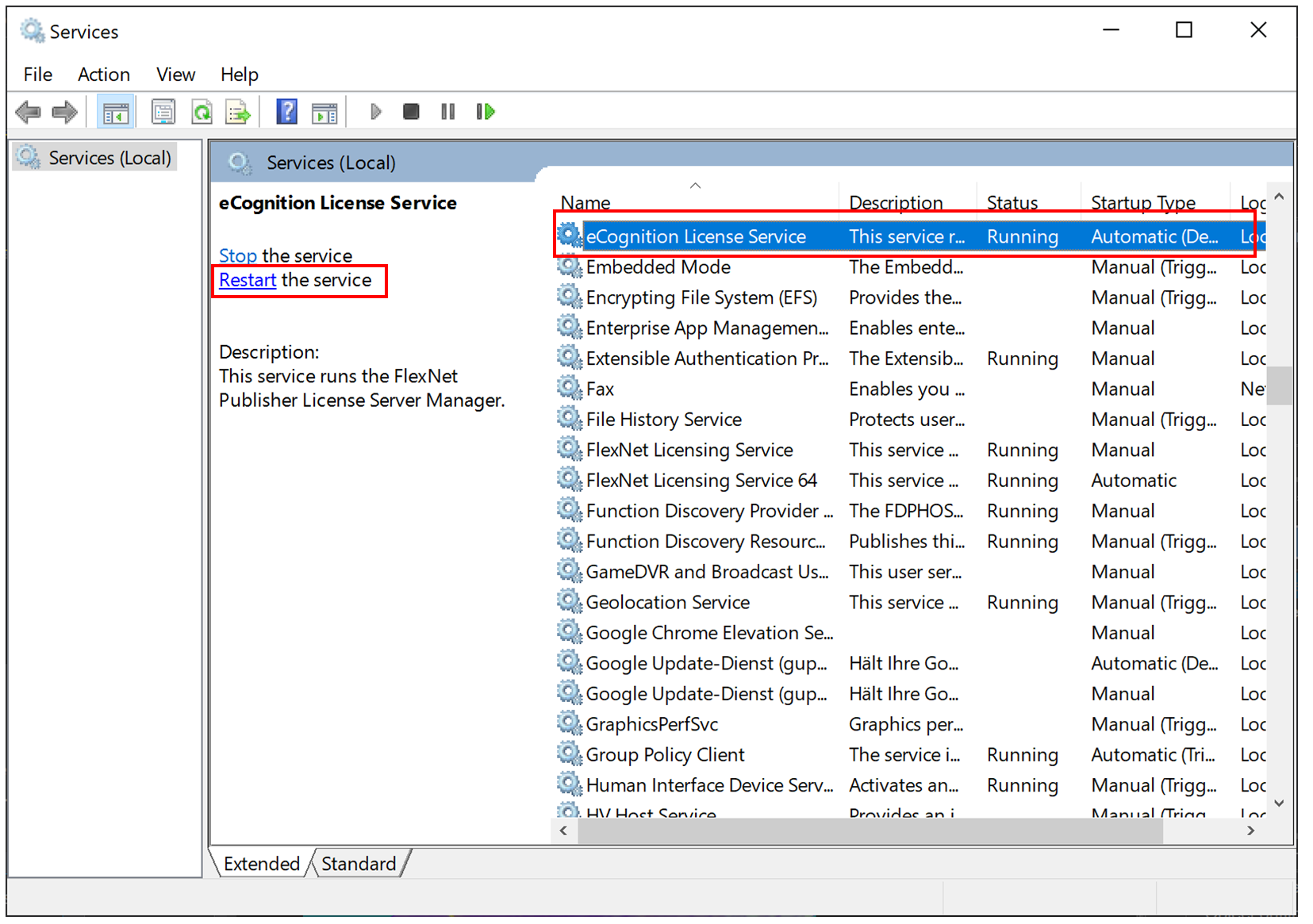 Afterwards click on "Yes" in the error message and you should be able to continue working!
To overcome this issue, you can set the "Startup type" properties of this Service to "Automatic":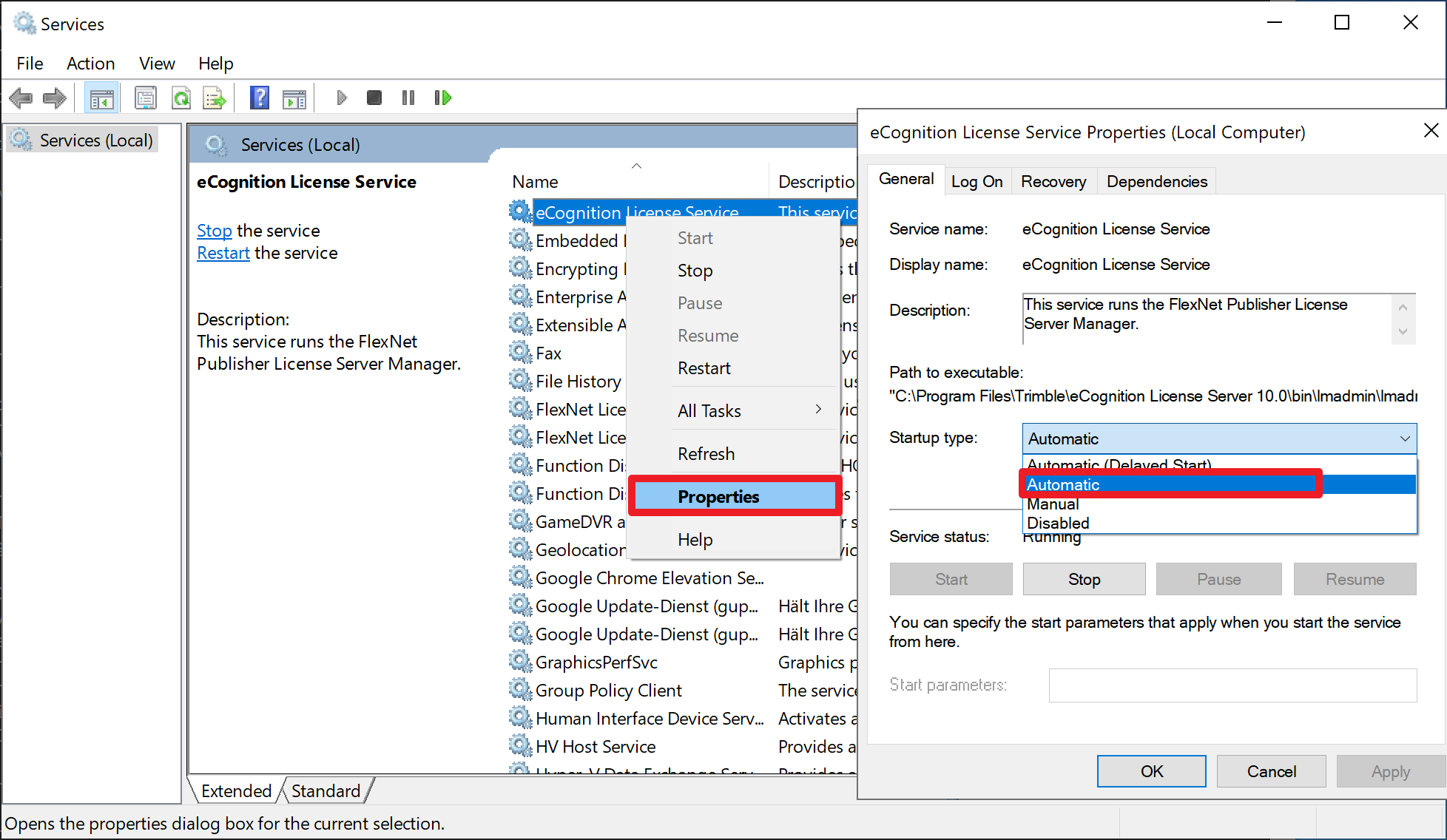 Was this article helpful?
Your Answer
Articles in this section